The below image demonstrates a classic finding associated which deficiency?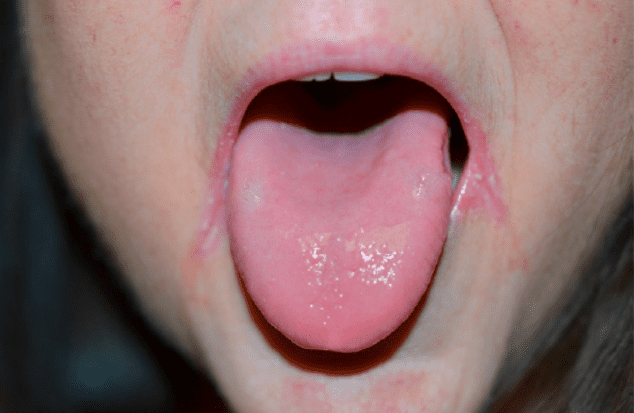 Angular Chelitis and tongue erosions associated with Zinc Deficiency in a patient with acquired acrodermatitis enteropathica. Other findings consistent with this diagnosis include alopecia, blepharitis, diarrheal illness, nail dystrophy, and Scaly, pink plaques over extremities, anogenital, and periorificial areas.
Nosewicz J, Spaccarelli N, Roberts KM, Hart PA, Kaffenberger JA, Trinidad JC, Kaffenberger BH. The epidemiology, impact, and diagnosis of micronutrient nutritional dermatoses part 1: Zinc, selenium, copper, vitamin A, and vitamin C. J Am Acad Dermatol. 2022 Feb;86(2):267-278. doi: 10.1016/j.jaad.2021.07.079. Epub 2021 Nov 6. PMID: 34748862.