The Strategic Plan outlines the Academy's four priorities that will enable the organization to achieve its mission within the next three years including uniting members to optimize patient care, educating clinicians in clinical toxicology, fostering innovative research and ensure the long-term financial sustainability of the organization.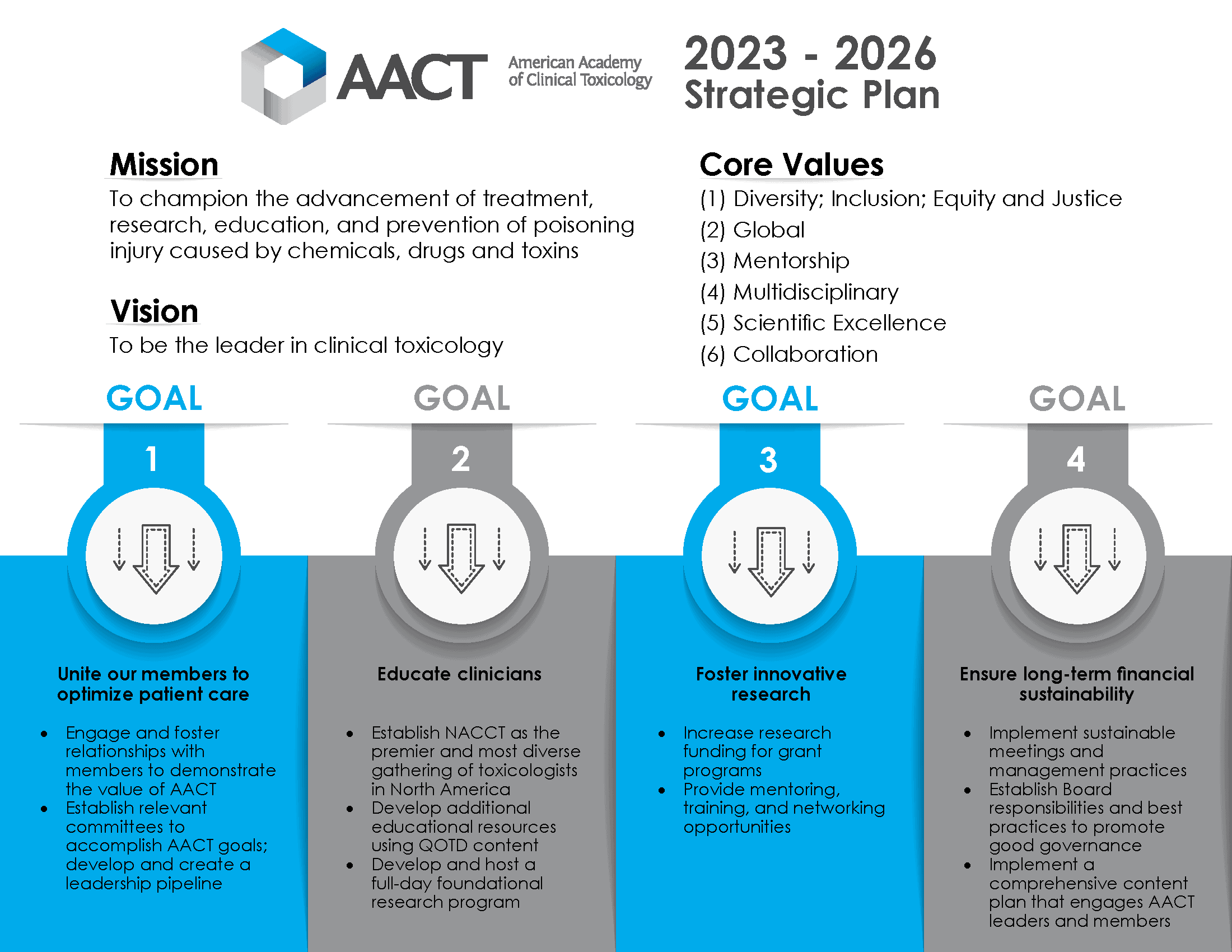 Download the Strategic Plan
Click below to download the Strategic Plan.
AACT's mission is to champion the advancement of treatment, research, education, and prevention of poisoning injury caused by chemicals, drugs and toxins.
To be the leader in clinical toxicology
AACT's core values guide decision-making to achieve its mission.
Diversity; Inclusion; Equity and Justice
Global
Mentorship
Multidisciplinary
Scientific Excellence
Collaboration
Goal 1: Unite our members to optimate patient care
Engage and foster relationships with members to demonstrate the value of AACT
Establish relevant committees to accomplish AACT goals and develop a leadership pipeline
Goal 2: Educate Clinicians
Establish NACCT as the premier and most diverse gathering of toxicologists in North America
Develop additional resources using QOTD content
Develop and host full-day foundational research program
Goal 3: Foster innovative research
Increase research funding for grant programs
Provide mentoring, training and networking opportunities
Goal 4: Ensure long-term financial sustainability
Implement sustainable meetings and management practices
Establish board responsibilities and best practices to promote good governance
Implement a comprehensive content plan that engages AACT leaders and members