EAPCCT Congress 2021 – an update!
Planning for the EAPCCT's first completely virtual congress to be held near you (!) in late May 2021 is now well underway. Your abstracts are under review, and Lotte Høgberg is gamely working to solve the extremely complex puzzle of creating the programme; an unenviable task, but we know a great academic programme is in store!
Grupo Pacifico is developing new congress platform pictured below. Over the next few months, we will be providing all speakers, poster presenters, moderators, sponsors and exhibitors and delegates with detailed guidance on how to get the best interactive experience out the system. We urge you all to familiarise yourselves with platform's features before the congress proposed starts, making sure that if you are participating from your institutions that workplace firewalls will not affect the functions.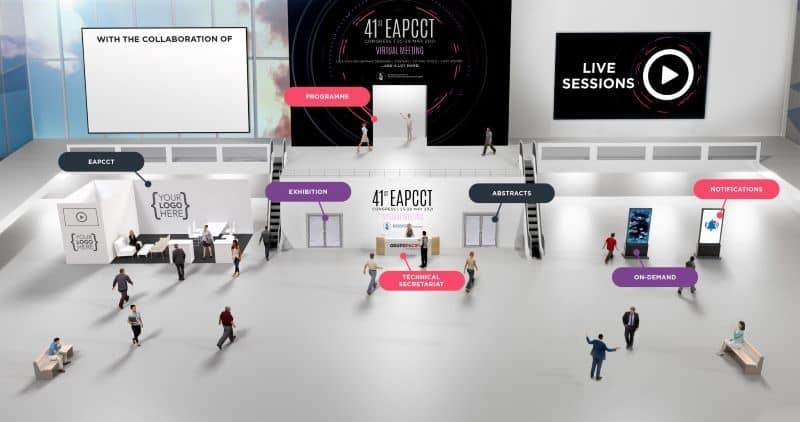 We are very excited about the platform – with its lecture halls, exhibition booths, photo galleries, and networking opportunities, although sad we won't be able to host our usual great social events and lunches as per usual; let's hope for a resumption in 2022 in Tallinn.
We are applying for EACCME accreditation of the live sessions of the congress, but all content will also be available on-demand for registered delegates within hours of each presentation.
If you have any queries, and particularly suggestions for potential exhibitors and sponsors please do not hesitate to contact us!
See you in May!
Technical Secretariat
41st International Congress of the European Association of Poisons Centres and Clinical Toxicologists (EAPCCT)
eapcct2021@pacifico-meetings.com