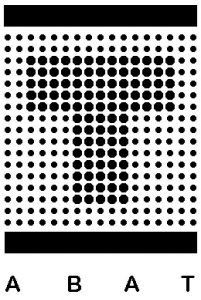 The American Board of Applied Toxicology (ABAT) is a standing committee of the American Academy of Clinical Toxicology (AACT), and was created to recognize non-physician clinical toxicologists. ABAT members are recognized as clinical toxicologists demonstrating exceptional knowledge, experience and competence.
Mission
The American Board of Applied Toxicology establishes and maintains national standards of excellence for clinical toxicologists through a rigorous credentialing, examination, and re-credentialing process to board certify its diplomates.  These diplomates possess the required knowledge, experience, and competence to provide toxicology expertise to poison centers, inter-professional patient care teams, public health entities, academia, professional associations, the pharmaceutical and chemical industries, government, judicial systems and others in need of clinical toxicology services. The ABAT is committed to the continual professional development of these clinical toxicologists* and serves as a resource for clinical toxicology education of health care professionals. The ABAT vigorously advocates for provision of clinical toxicology services by its members.
* For the purposes of this statement, a clinical toxicologist has an earned doctoral degree in a biomedical discipline (other than medicine or veterinary science) or a baccalaureate degree in a health science discipline (such as pharmacy or nursing), in addition to the requisite experience in applied clinical toxicology.
Learn more about becoming ABAT 
ABAT History & Who We Are
In 1987, AACT formed The American Board of Applied Toxicology (ABAT) as a Standing Committee. Because Physicians and Veterinarians each have their own Clinical Toxicology Boards (American Board of Medical Toxicology & American Board of Veterinary Toxicology), AACT wanted to recognize and provide Board Certification for Clinical Toxicologists other than Physicians and Veterinarians. Clinical Toxicologist candidates who complete a Credentialing process and pass the Board examination, are conferred the title Diplomate of the American Board of Applied Toxicology (DABAT). These clinicians include Pharmacists, Nurses and PhD scientists who provide consultation and direct patient care. Our Diplomates are also working in public health poisoning prevention, legal consultation, forensic evaluations, operating Poison Control Centers and conducting scientific research in toxicology. Applied Clinical Toxicology is constantly growing in both new venues and advances in existing venues, including Emergency Department care of patients, Intensive Care Unit patient care, environmental issues, governmental policies, legislation, international trade & travel, industry practices, occupational toxicology, venomous animals (toxinology), drug development, warfare toxicology, media consultation and many others.
ABAT Officers
President: Bryan Hayes, PharmD, DABAT, FAACT, FASHP (2018-2020)
President – Elect: Dawn Sollee PharmD, DABAT, FAACT (2018-2020)
Past-President: Mark Winter, PhD, DABAT, FAACT (2018-2020)
Secretary- Treasurer: Howard McKinney Jr., PharmD, DABAT, FAACT (2019-2021, 2ndterm)
Board of Directors
Salvador Baeza III, PharmD, DABAT (2017-2020, 2ndterm)
William Eggleston, PharmD, DABAT (2019-2022)
Rachel Gorodetsky, PharmD, DABAT, FAACT (2018-2021)
Stephanie Hon, PharmD, DABAT, FAACT (2017-2020)
Kathi Meier, PharmD, DABAT, FAACT (2019-2022, 2ndterm)
Ashley Webb, PharmD, DABAT (2018-2021)
ABAT Standing Committees
Examination Committee (Co-Chairs: Mark Winter, Dawn Sollee)

Multiple Choice (Chair: Dawn Sollee)
Problem Solving (Chair: Mark Winter)
Credentialing Committee (Co-Chairs: Salvador Baeza III, William Eggleston, Ashley Webb)
Certification Renewal Committee (Chair: Rachel Gorodetsky)
Nominating Committee (Co-Chairs: Howard McKinney Jr., Stephanie Hon)
Scientific Affairs Committee

Symposium Subcommittee (Co-Chairs: Howard McKinney Jr., Rachel Gorodetsky)
Webinar (Chair: Kathi Meier)
LLSA Articles (Chair: Kathi Meier)
Newsletter (Chair: Dawn Sollee)

Ad Hoc Committees

Business Meeting/Fellows Reception (Co-Chairs: Kathi Meier, Susan Skolly-Danziger)
New Member Engagement (Chair: Ashley Webb)
BPS Emergency Medicine Liaison (Chair: Bryan Hayes)
Website Task Force (Chair: Stephanie Hon)
Clinical Toxicology Fellowship (Chair: Stephanie Hon)

ABAT Liaison on AACT Board: Bryan Hayes