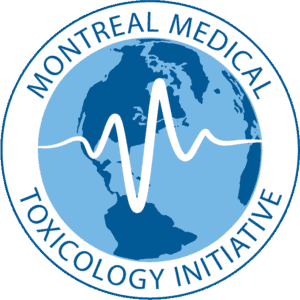 Drawing on the expertise of toxicologists and educators, this three-module online course provides a practical approach to managing patients poisoned with commonly used substances: salicylates, acetaminophen and toxic alcohols.
Each Module Includes:
Substance Introduction – Pathophysiology and Clinical Toxicity
Risk Assessment
Treatment
Alternate Scenarios
Case studies
Self-evaluations
References
Course Features
Flexibility – access the modules from anywhere and study at any time

Animated didactic videos, interactive slides, and simulated case scenarios will prepare you to rapidly diagnose and appropriately manage poisonings
Pricing & Registration
Members receive a 50% discount on these modules. Members can purchase access here and non-members can purchase here.
Instructors
Sophie Gosselin, Robert Hoffman, Marc Ghannoum 
Guest Speakers
Knut Eric Hovda, Barry Rumack, Mark Yarema
Modules Content Reviewers
Rana Biary, Kirk Cumpston, Frédéric Dankoff, Alexandre Larocque, Luc Londei-Leduc, Jeanna Marraffa, Christine Stork and Eric Villeneuve