#NACCT2019 will be held in
Nashville, Tennessee at the
Renaissance Nashville Hotel 
September 23-27, 2019

NACCT is an annual conference that allows physicians, pharmacists, nurses, and scientists from around the world to participate in the sharing of knowledge on a wide variety of clinical toxicology topics and issues. In addition, the congress includes presentation of original research papers, a number of symposia, as well as other traditional and novel continuing education sessions. 


Follow #NACCT2019 on Twitter to join the conversation! 
NACCT 2019 Conference Brochure
2019 Mobile App
The mobile app for NACCT 2019 is ready to download to your iOS or Android mobile device! The app can be downloaded from the Apple Store or Google Play markets. Simply search "Crowd Compass Attendee Hub", download, and install – it is that easy! If you have a previous version of the Attendee Hub app from a prior NACCT meeting, tap the "settings" icon on your device, and select, "Back to All Events". Then, select "NACCT 2019" from the list. Make sure to enable push notifications after you download the NACCT 2019 content in the app. Push notifications provide up-to-the-minute alerts of upcoming events, deadlines, and specific meeting information, both before and during the NACCT conference.
The URL for the mobile app is https://crowd.cc/nacct2019
AACT Presymposium on September 24
Toxicologist versus Terrorist: Preparing for Your Worst Call

Jack Bauer, Jack Ryan, Carrie Mathison could have used a well-trained toxicologist by their side. When the next terrorist attack occurs, toxicologists will likely be among the first medical providers contacted. The objective of this presymposium is to provide you with the information required to recognize and manage chemical, biological, and radiological attacks. These high-intensity, 30 minute countdown sessions will be case-based and rapid paced. Chemical weapons will be covered in detail, while the other topics will focus on early identification. Supporting materials will cover standard and alternative treatments, with relevant stockpile and resource availability detailed. Toxicologic implications of current and potential biological weapons will also be covered. Finally, we must prepare for appropriate risk communication to minimize mass hysteria. The fascinating day will culminate in a doomsday discussion focusing on the greatest threats.
Below are links to use as a reference for which abstracts are on meeting Days 1, 2 and 3
Deadlines
| | |
| --- | --- |
| 2019 | |
| 1/24 | Call for abstracts and opening of abstract submission program |
| 2/15 | Proposals for scientific sessions (and AACT funding requests) due |
| 2/15 | Scientific session organizer disclosure forms due |
| 3/1 | Notification of acceptance/rejection of scientific session proposals |
| 4/1 | Scientific session speakers identified and confirmed to Contemporary Forums |
| 4/29 | NACCT abstract submissions due by 2400 PST |
| 5/6 | Business meeting requests due |
| 5/17 | |
| 5/24 | All Speakers confirmed and submitted to Contemporary Forums |
| 6/3 | Abstract Acceptance/Rejection notices sent |
| 6/10 | Speaker disclosure forms sent |
| 6/24 | Final Schedule Posted with all sessions on Clintox website |
| 7/3 | Speaker disclosure forms /CV due |
| 8/12 | Early Bird Registration Closes |
| 8/26 | Food/Beverage and AV requirements due for Business meetings |
| 8/30 | Speaker Power Point slides due to Contemporary Forums |
| 9/22 | Advanced Registration closes |
| 9/23-27 | NACCT 2019 Renaissance Nashville, TN |
Hotel Information
NACCT 2019 will be held at the
Renaissance Nashville Hotel

Reservations Toll Free: 877-901-6632 or 800-327-6618

Be sure to reference NACCT when making your reservation to receive the group rate!
Keynote Speaker
Broken: My Story of Addiction and Redemption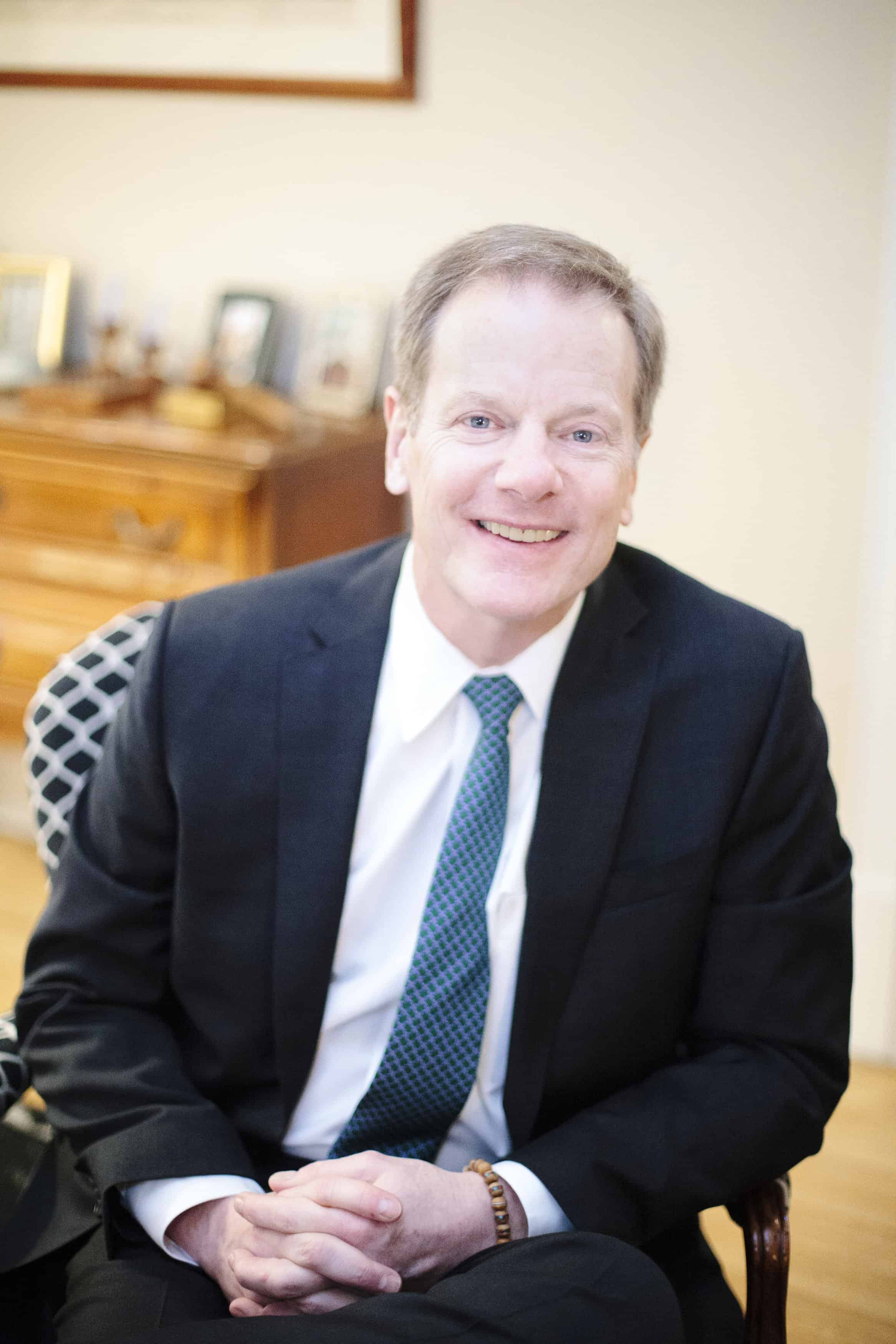 William C. Moyers has spent his career helping people who are just like him.  People who struggle to overcome the deadly grip of addiction to dangerous substances.  He uses his own life's experiences to highlight the power of addiction and the promise and possibility of recovery from it.  As a national advocate for the renowned Hazelden Betty Ford Foundation, Moyers carries the message of hope, help and healing to audiences everywhere and has appeared on Oprah, Larry King Live, Good Morning America and National Public Radio.  His memoir has been a New York Times best-seller.  Now he shares his story with us, but does so in the context of the opioid epidemic that has affected everyone.  Moyers offers his insights in how best to help somebody access treatment, what to look for in considering treatment options and what it really means to recover from this chronic illness. 
Abstracts - Deadline was April 29
Abstract Guidelines 2019
Abstract Guidelines and Submission Instructions
Only unpublished data not previously presented at other national or international meetings may be submitted. Abstracts presented at local or regional meetings may be submitted.
You will not be allowed to present an abstract that is scheduled to be published in a journal prior to the meeting date. If the abstract has been submitted to Clinical Toxicology, then the publication date will be delayed until after the meeting date.
The website is accepting submissions from now until midnight EDT on April 29, 2019 Ensure a smooth submission process by not waiting until the last minute. Notification emails will be sent around  June 3, 2019
Abstracts must include the following sub-categories:
Studies: Title; background or objectives; methods; results; conclusions
Case series/reports: Title; background; case reports; case discussion; conclusions
Do not include references in your submission
The abstract should be written in complete sentences using grammatically correct English. Spell out all abbreviations on first usage.
Abstracts are limited to 500 words.  Only one institution or affiliation will be allowed per author.  Tables and graphs are not included in the 500 word count.
Three small tables and/or graphs may be accepted using the tool provided by the website. Illustrations, photographs, clinical images and videos cannot be accommodated.
All abstracts must be blinded. Authors, including, for example, names of poison centers, should not be identified in any way on the page containing the abstract. Author names, contact information and affiliations will not be included in the material sent to reviewers.
Abstracts will be reviewed for oral or poster presentations. Sixteen oral presentations ("platforms") will be selected and will be delivered over 10 minutes followed by a 5-minutes discussion. Additionally, NACCT 2019 will feature new types of educational activities, Lightning Oral and Lightning Case Sessions. Approximately 12 research abstracts and 5 cases-report abstracts will be selected for these activities. Print posters will generally be grouped by topic and presented during one of 3 sessions. If you would prefer not to be considered for an oral presentation (Platform or Lightning) and only want to present in print poster form, please indicate this in the appropriate section of the submission program.
Research projects that were performed by a fellow in training will be considered for a separate oral abstract session. Please indicate on the form if your submission is the result of a project that you conducted during your fellowship.
All abstracts that are accepted will be published as received. No copy editing will be performed.
Please enter authors' names and affiliations exactly as you wish them to appear in the abstract's publication.
All presenters of accepted abstracts must register for the NACCT 2019 conference.
2018 NACCT Meeting Information
2018 NACCT Post Meeting Information/After the Fact CE
Maximize your investment in NACCT and view educational sessions that you were unable to attend during the meeting online through the PROLibraries website! 
Your PROLibraries login will give you access to the available CE credit and recorded educational sessions presented as part of the recent NACCT meetings you have attended (San Francisco in October, 2015 and Boston in September 2016). For technical assistance, please contact the Support Desk online or by phone (877) 796-1325. For questions about NACCT or continuing education credit, please contact Nakera Dumas at the AACT central office by email or by phone (571) 488-6000.
Dates and locations of past NACCT
2018 – October 25-29, Chicago, Illinois
2017– October 11-15, Vancouver,British Columbia
2016 – September 12-16, Boston, Massachusetts
2015 – October 8-12, San Francisco, California
2014 – October 17-21, New Orleans, Louisiana
2013 – September 27-October 2, Atlanta, Georgia
2012 – October 1-6, Las Vegas, Nevada
2011 – September 21-26, Washington, DC
2010 – October 7-12, Denver, Colorado
2009 – September 28-October 3, San Antonio, Texas
2008 – September 11-16, Toronto, Ontario, Canada
2007 – October 19-24, New Orleans, Louisiana
2006 – October 4-9, San Francisco, California
2005 – September 9-14, Orlando, Florida
2004 – September 9-14, Seattle, Washington
2003 – September 4-9, Chicago, Illinois
2002 – September 24-29, Palm Springs, California
2001 – October 4-9, Montreal, Quebec, Canada