Every year, AACT recognizes a member for their outstanding and dedicated service to the Academy. Each year, this award is presented at the AACT Fellows & Members Reception at NACCT. If you have a recommendation for a deserving AACT member, please contact president@clintox.org
Past Recipients represent the leaders in the field of toxicology and helped shape AACT to where it is today.  
The 2017 Distinguished Service Award Recipient is Michael Greenberg, MD, MPH, FAACT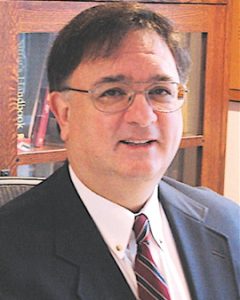 Dr. Greenberg is tenured Professor of Emergency Medicine and Professor of Public Health at the Drexel University College of Medicine (DUCOM) in Philadelphia and Clinical Professor of Emergency Medicine at Temple University School of Medicine. He served as the Program Director for the Medical Toxicology Fellowship Training Program at DUCOM for 13 years. He currently serves as the Chief of the Division of Medical Toxicology at Drexel College of Medicine. Dr. Greenberg holds current board certifications in four specialties: Medical Toxicology, Preventive Medicine (Occupational/Environmental Medicine), Emergency Medicine and Addiction Medicine. He has been elected to Fellow status in the American College of Preventive Medicine, the American Academy of Emergency Medicine, the American College of Occupational and Environmental Medicine, and the American College of Medical Toxicology. His primary clinical practice involves medical, occupational, and environmental toxicology and he serves as a clinical consultant for the Philadelphia Poison Control Center (since 1994). Dr. Greenberg served as a naval medical officer with the United States Marine Corps Reserve from 1985-1995 and served on active duty during Operation Desert Storm.
Dr. Greenberg is the Editor-in-Chief of "Occupational, Industrial, and Environmental Toxicology" published by Harcourt Health Sciences as well as "Greenberg's Atlas of Emergency Medicine" published by Lippincott, Williams and Wilkins Corp. of Philadelphia. He is also the Editor-in-Chief of the peer reviewed journal "Visual Journal of Emergency Medicine". Dr. Greenberg is the author of over 250 scientific articles, abstracts, and book chapters. Dr. Greenberg has served as an instructor in the Department of Defense Domestic Preparedness Program and as a content expert regarding chemical and biological weapons of mass destruction to the U.S. State Department's Bureau of Diplomatic Security and the U.S. Navy's Office of Homeland Defense. In addition, he has served as principle investigator for several research projects dealing with hospital preparedness against weapons that might be used by terrorists funded by the U.S. Army. Dr. Greenberg served as Co-Chair of the Federal Motor Carrier Safety Administration (FMCSA) Medical Review Board from 2007-2009. He served as an elected member of the Board of Trustees of the American Academy of Clinical Toxicology for 10 years and he is a charter member of the American Academy of Emergency Medicine. In 2006, Dr. Greenberg was awarded the Williams S. Knudsen Award from the American College of Occupational and Environmental Medicine (ACOEM). This is the highest honor bestowed by ACOEM and was awarded to Dr. Greenberg in recognition for his contributions to the specialty. In 2014 Dr. Greenberg was chosen to deliver the Louis Roche lecture, the highest honor bestowed by the European Association of Poisons Centres and Clinical Toxicologists (EAPCCT).  Dr. Greenberg served a two-year term as President of the American Academy of Clinical Toxicology, the largest organization of clinical toxicologists in the world.
Dr. Greenberg is the Police Physician for the Upper Merion Township Police Department. He has served pro bono in this role since 1980.
The 2016 Distinguished Service Award Recipient was given to E. Martin Caravati, MD, MPH, FAACT, FACMT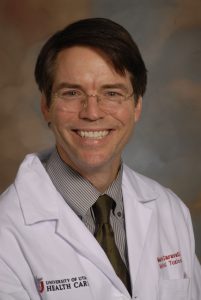 Dr. Caravati received his medical degree from the Medical College of Virginia, completed an emergency medicine residency at Carolinas Medical Center and a master's degree in Public Health at the University of Utah. He is currently Professor of Surgery (Emergency Medicine), and Director of the Clinical Toxicology Consult Services at the University of Utah Hospital and Primary Children's Medical Center in Salt Lake City. He has participated in several local, state and national committees and boards in the field of clinical toxicology and poison control. Joining AACT at a young age, he served on the Abstract Review Committee, Planning Committee (NACCT), Finance Committee, as an AACT Pre-Congress Symposium organizer, moderator and lecturer, as Co-Chair of the AACT/EAPCCT Decontamination Task Force (2010-2015), and as a Member/Secretary/Treasurer of the AACT Board of Trustees (2004-2010). He joined the editorial board of Clinical Toxicology in 2007; was subsequently appointed Associate Editor (2009), and is currently Editor-in-Chief (2012-present).  He has attended most NACCT meetings during his toxicology career and been an author on over 80 abstracts presented at the meeting. The Academy has provided many career mentors, opportunities, and friends for which he is truly grateful.
When not teaching residents, taking care of patients or editing papers, Dr. Caravati enjoys time with family, fly-fishing, playing basketball, hiking, and traveling.
Past Recipients
2015: Carol Angle, MD, FAACT
Dr. Carol Remmer Angle is an American pediatrician, nephrologist, and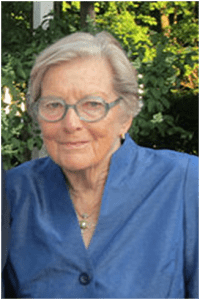 toxicologist, who served as Editior-in-Chief of the Journal of Toxicology: Clinical Toxicology (now Clinical Toxicology) from 1989 to 2002. Dr. Angle is known as one of the nation's leading researchers on lead poisoning. She is professor emeritus at the University of Nebraska Medical Center (UNMC) in Omaha, Nebraska. Dr. Angle joined UNMC in 1971 and was one of the first women to serve as chair of an academic medical department (pediatrics). She also served as chief of pediatric nephrology, director of the pediatric intensive care unit, and director of medical toxicology. In 1957, Dr. Angle along with Dr. Matilda McIntire, founded one of the country's first poison control centers. Dr. Angle is a founding member and a prior president of the American Association of Poison Control Centers. For forty years, Dr. Angle served as an expert for NIEHS, National Institutes of Health and U.S. Environmental Protection Agency panels investigating heavy metal toxicity. Dr. Angle continues as a toxicology consultant, reviewer and editor.
2014: Anthony Scalzo MD, FAACT, FAAP, FACMT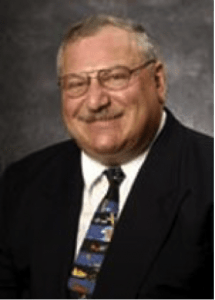 Dr. Anthony "Tony" Scalzo is Professor of Pediatrics in the Division of Emergency Medicine and Toxicology at Saint Louis University School of Medicine, Director of the Division of Toxicology, Medical Toxicologist and Medical Director of the Regional Poison Control Cen­ter. He has been a member of AACT since 1988 and has actively served the Academy through his involvement with NACCT as program chair and chair of the AACT Acute and Intensive Care Symposium and through his involve­ment in AACT leadership. He has also served as chair of the Acute and Intensive Care Special Interest Group, and the AACT Fellowship Committee. His many contributions to the Academy and the field of clinical toxicology include many works in peer reviewed publications, textbook chapters, service on editorial and review boards, and panels.
2013: Matthew Sztajnkrycer MD, PhD, FAACT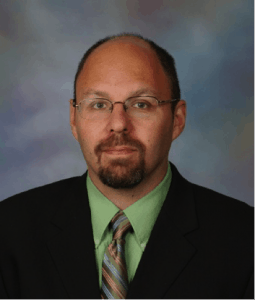 After completing a fellowship in Medical Toxi­cology at the University of Cincinnati, Dr. Szta­jnkrycer moved to Rochester, MN to develop the toxicology curriculum for the newly formed Mayo Clinic Emergency Medicine Residency Program. He currently serves as Associate Professor of Emergency Medicine, Director of Emergency Toxicology, and Chair of the Mayo Clinic Hazard­ous Materials Workgroup and the Emergency Preparedness Sub­committee.
In addition to his roles at Mayo Clinic, Dr. Sztajnkrycer serves as adjunct faculty for the Medical Toxicology fellowship program, Regions Hospital, St. Paul, MN, and as a consultant toxicologist for Hennepin Regional Poison Center, Minneapolis, MN and the Drug and Poison Information Center, Cincinnati, OH. He also serves as medical director for the Rochester Fire Department Chemical As­sessment Team, a statewide hazardous materials response asset.
Through his career, Dr. Sztajnkrycer has served on multiple nation­al committees, had many publications and presentations. However, his proudest and most satisfying professional achievement remains his service to the Academy as Education Committee Co-Chair responsible for CME for the annual NACCT meeting and EAPCCT Congress.
2012: Elizabeth Scharman PharmD, DABAT, FAACT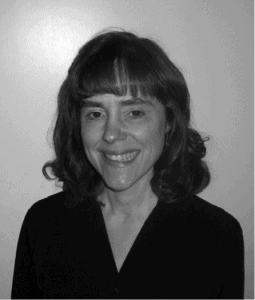 Dr. Elizabeth J. Scharman, Pharm.D., DABAT, BCPS, FAACT, is a tenured Professor of Clinical Pharmacy at West Virginia University. She received a B.S. in Pharmacy from Butler University and a Pharm.D. from Virginia Commonwealth Univer­sity (Medical College of Virginia), then completed a clinical toxicology fellowship at the Pittsburgh Poison Center. She has been the director of the West Virginia Poison Center since 1992. Dr. Scharman became a Diplomate of the American Board of Applied Toxicology (ABAT) in 1992 and became a Board Certified Pharmacotherapy Specialist in 1995. She is currently the Deputy Strategic National Stockpile Coordinator for West Virginia. She has held numerous positions in national profes­sional societies including the American Academy of Clinical Toxicol­ogy (AACT), ABAT, and the American Association of Poison Control Centers. Her service both to ABAT and to AACT has been unparal­leled. She served on the Board of Trustees of AACT from 2003-2009, was editor of the AACTion newsletter from 2001-2008, served on the AACT's Strategic Planning Task Force from 2007-2009, and has been the Chair of the Planning Committee and a member of the Abstract Review Committee for the North American Congress of Clinical Toxi­cology for the past 4 years. Dr. Scharman was ABAT President from 2004-2006. She has also served on the ABAT Nominating, Ad Hoc Reception, Scientific Affairs, and Credentialing Committees, the ABAT Examination Task Force, and the ABAT Board of Directors from 1998- 2001.
2011: Mary Ann Howland PharmD, DABAT, FAACT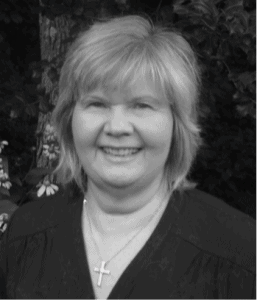 Mary Ann Howland, PharmD, DABAT, FAACT has won the 2011 American Academy of Clinical Toxicology's Distinguished Service Award. This prestigious award is presented to an AACT member who has served the Academy with dedication and distinction throughout his or her career. Dr. Howland is a Clinical Professor of Pharmacy at St. John's University College of Pharmacy and an Adjunct Professor of Emergency Medicine at New York University School of Medicine, Bellevue Hospital Center and New York University Langone Medical Center, as well as a Senior Consul­tant in Residence at the New York City Poison Center. She is an editor of Goldfrank's Toxicologic Emergencies (editions 3-9). In 1980, Dr. Howland joined the AACT and attended her first NACCT in 1981 in Salt Lake City, Utah. Since that time, she has attended every NACCT except for 1985 (when her daughter was born). Dr. Howland became board certified and a diplomat of the American Board of Applied Toxi­cology (ABAT), a standing committee of AACT in 1986, the first year the examination was administered. Dr. Howland served as Chairman of ABAT in 1988 and then remained on the ABAT board for several terms. She served on the Board of AACT for two terms and became a Fellow of AACT. Dr. Howland has served as a member of the AACT International Travel Awards Committee, the ABAT exam writing com­mittee, the ABAT credentialing committee, the ABAT recertification committee, the AACT Herbs and Supplements special interest group and the AACT Abstract Committee where she also served as Vice Chair for one year. Dr. Howland has promoted throughout her profes­sional life the mission statement of the Academy; that is, to advance the many facets of clinical toxicology including prevention, research, edu­cation, and treatment. 
2010: Randy Bond MD, FAACT
2009: Donna Seger MD, FAACT
2008: Michael McGuigan MD, FAACT
2007: James Mowry, PharmD, DABAT, FAACT
2006: Greg Gaar MD, FAACT
2005: Frank Walter MD, FAACT
Award Criteria
The Distinguished Service Award is intended to recognize those who have performed extraordinary work on behalf of the AACT.
The recipient must be an AACT member in good standing for at least 10 years, a Fellow of the Academy, and have made outstanding contributions to the Academy. The award can be given annually but is not required to be. Nominations are solicited from Fellows of the Academy in the Spring.